Everest Base Camp Trek

Starting in Lukla, at 2,800mtrs, towards the end of April, the trek begins on the way to an altitude of 5,500mtrs at its highest point. A trek through the Himalaya mountains to Everest Base Camp from which climbers of the route from Nepal begin. Sagarmatha (head of the sky) is its local name, and is the name of the park that encompasses the region.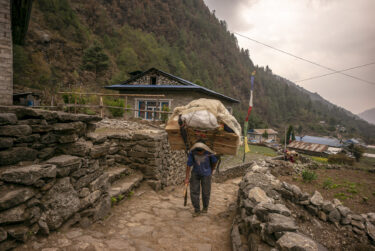 We land in Lukla, one of the world's most challenging airports, and its a short walk down to Ghat…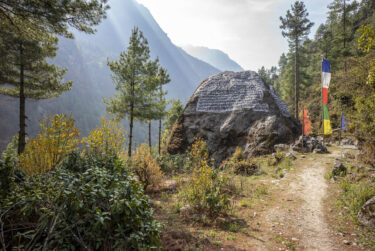 The second day begins with a walk off the main path, which is busy, busy, busy with so many porters, yaks, and more…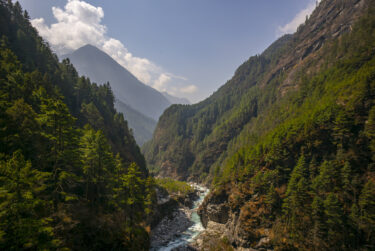 A first day of altitude begins, 800mtrs to climb, but only after going down 200mtrs first, to arrive at Namche Bazaar.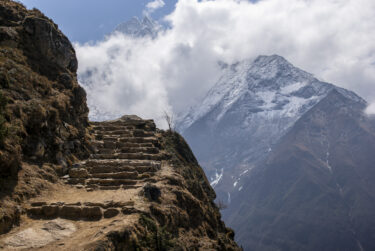 Taking time for us sea-level dwellers to acclimatise to the altitude, we have an up and down day, resting at Namche…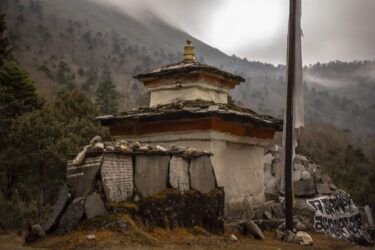 A first real experience of "Nepal Flat"… we climb over 1,000mtrs, descend over 700 mtrs and gain 300+mtrs…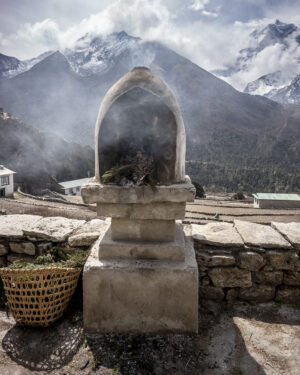 The hike today continued through forest and trees, picturesque with continuing views of Everest to remind us of our distant goal. After lunch we have climbed above the tree line…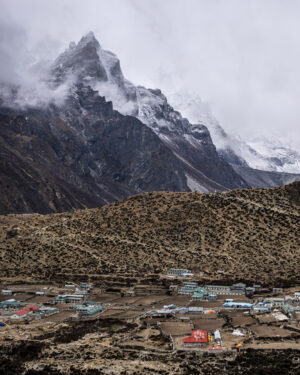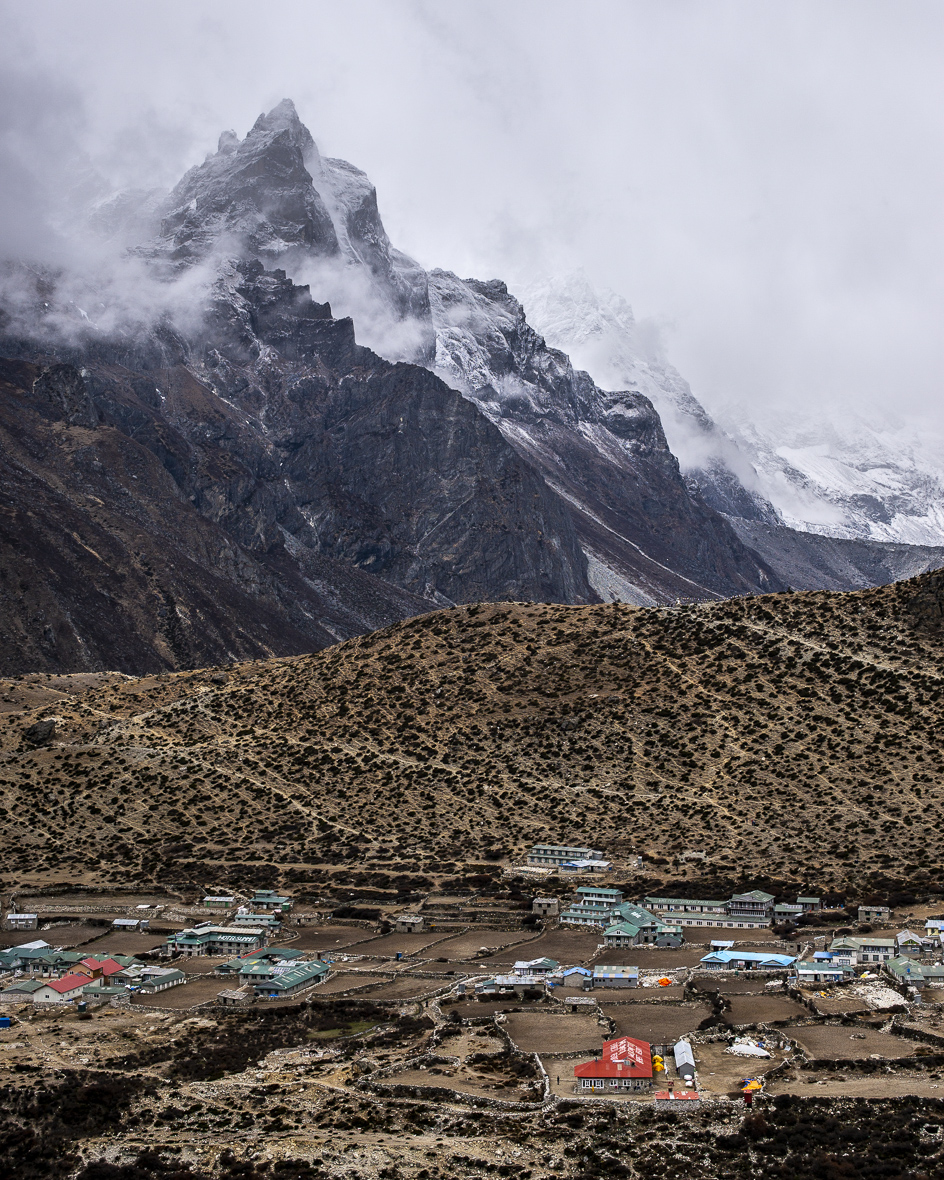 It didn't actually snow much, but it was a cold night. The morning was still overcast, but the clouds higher so not as oppressive as the afternoon previously.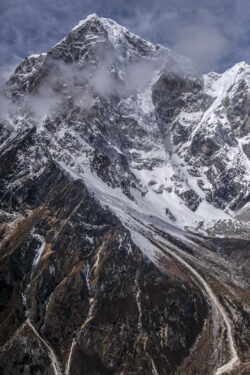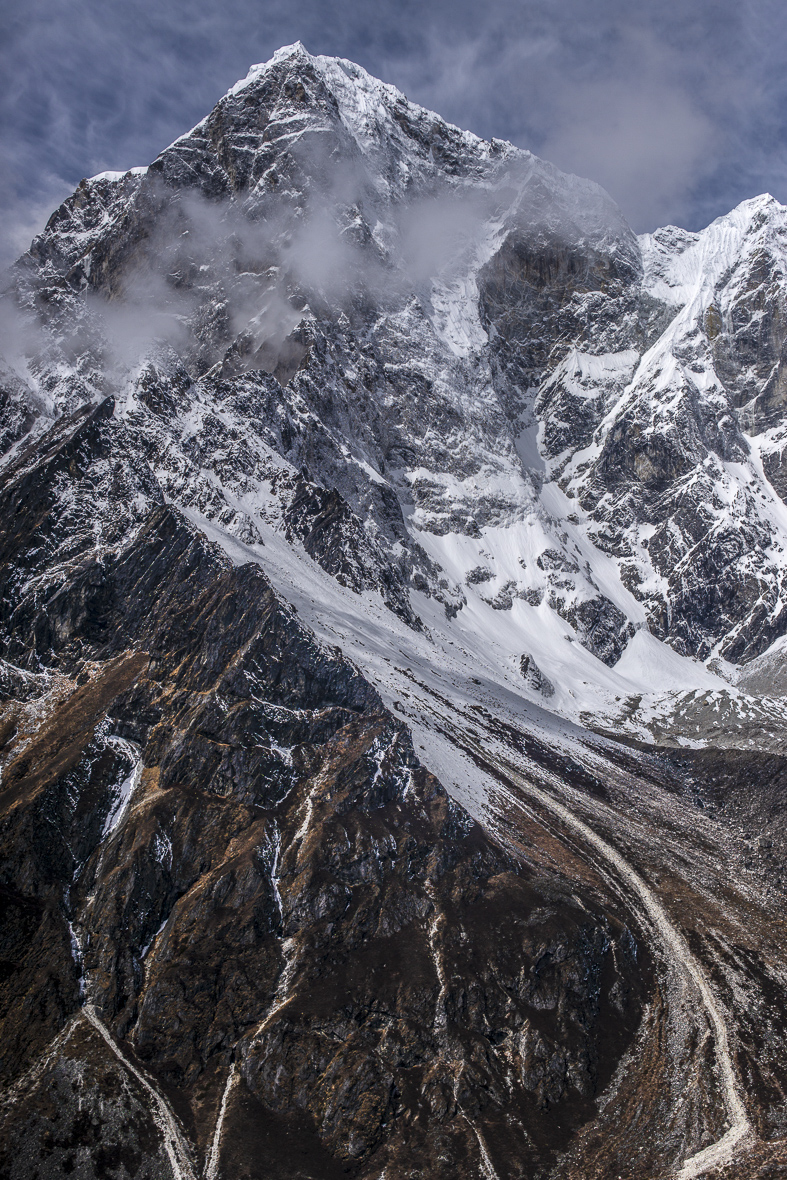 After snow in the early morning, melting within an hour from sunrise, we have what would be the most spectacular day's walk of the trek.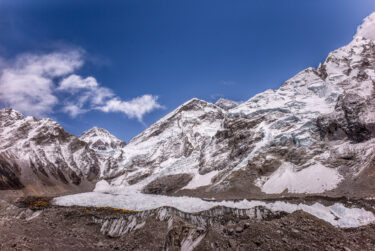 Today is the day, today we make it to the goal. Yesterday we hiked, for the first time, in snow.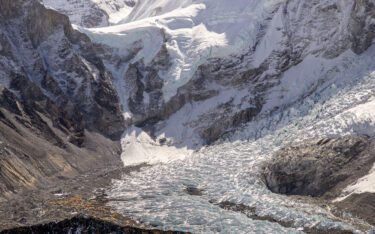 We truly reach our pinnacle today, the "hill" of Kala Patthar (black rock), a peak within the valley of the sky mountains.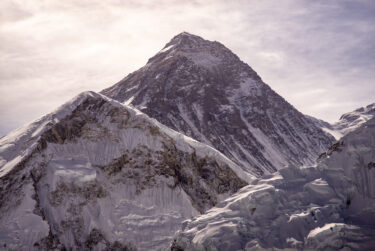 A view of some of the peaks as seen from Kala Patthar.
It is much easier to do this going down, than it was going up!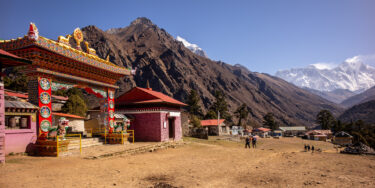 The morning sparkling, a clear day to hike to Namche Bazaar.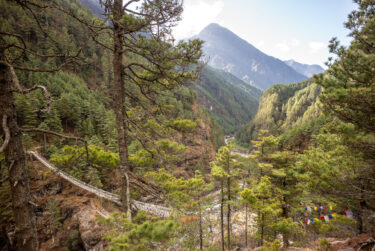 The final day is here, mostly down, but really one last day of Nepalese flat!
Our trip began here, and in the morning after our trek finished in Lukla, we fly back, a day to fill before the group disbands.