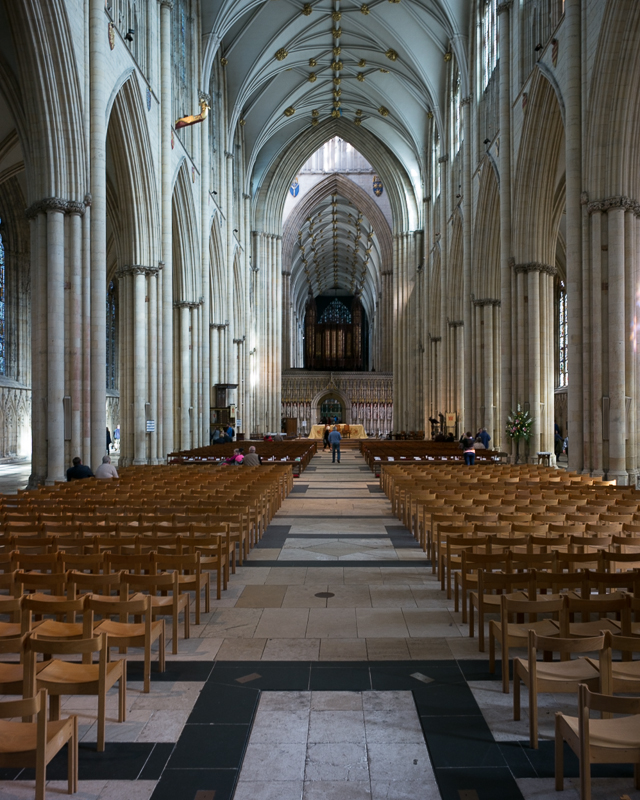 The York Minster is a cathedral dating from 637AD, and is the largest Gothic style cathedral in Northern Europe.
The interior of the Minster.

The view from half-way up as you climb to the top of the central structure.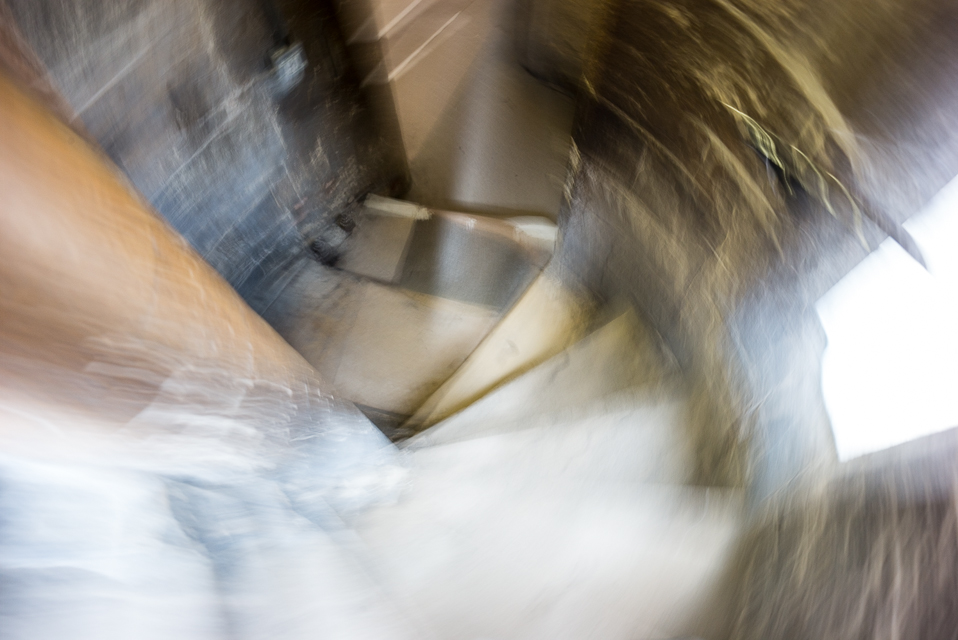 The stairway leading to the top.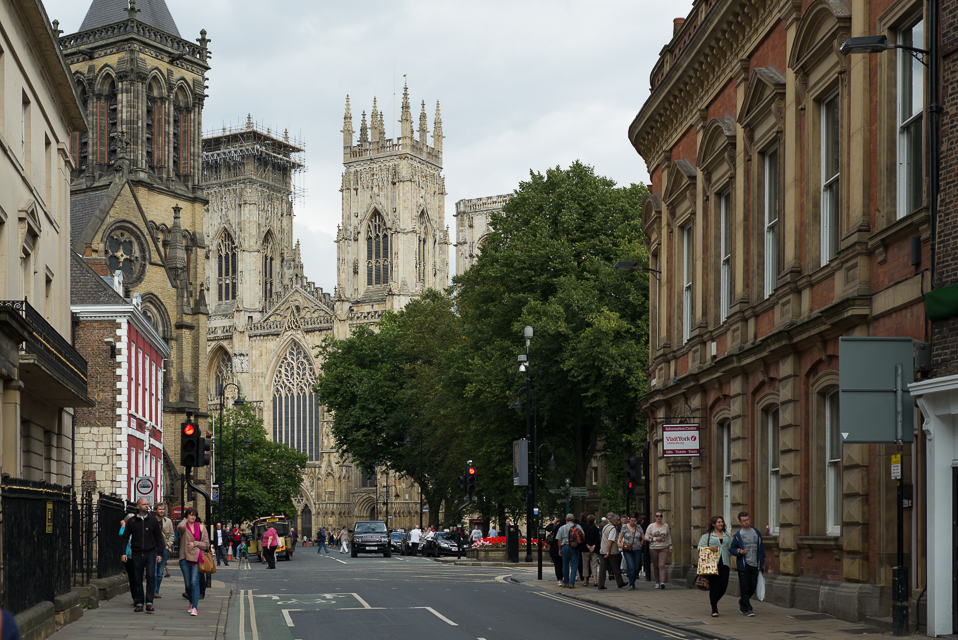 The Minster sits in the heart of town, this gives you some idea of its size and location. To the sides and around it, there are plenty of places to walk and spacious gardens.