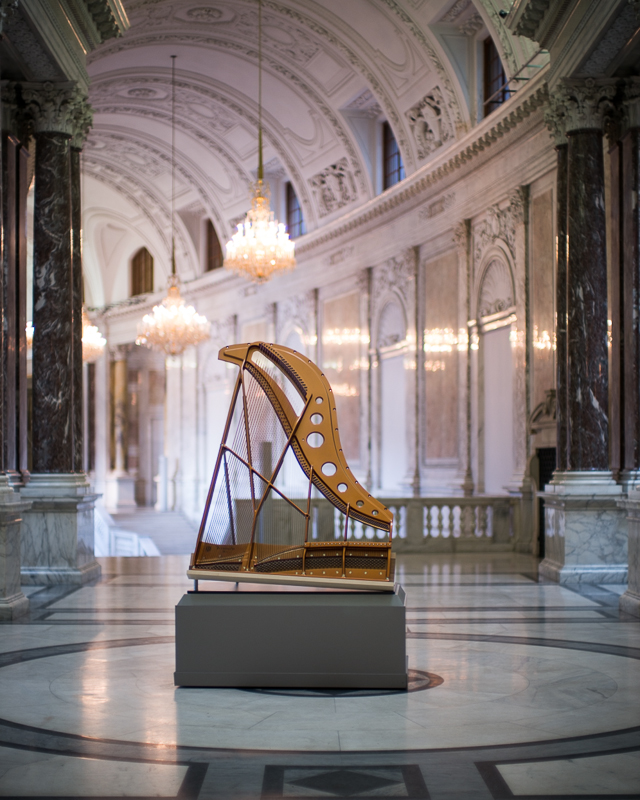 Vienna is a city steeped in culture and as one comes to it for the first time, it is actually overwhelming in the diversity and richness of what it has to offer. There is much to say about it, far more than can possibly be covered here, I thought I would present a collection of images from some of the museum visits that I made during my short sojourn here.
First, lets start with some modern works from the Mumok (MUseum MOderner Kunst) Museum. The museum focuses on contemporary work, with a strong focus on Viennese artists. The works here are primarily sculptures.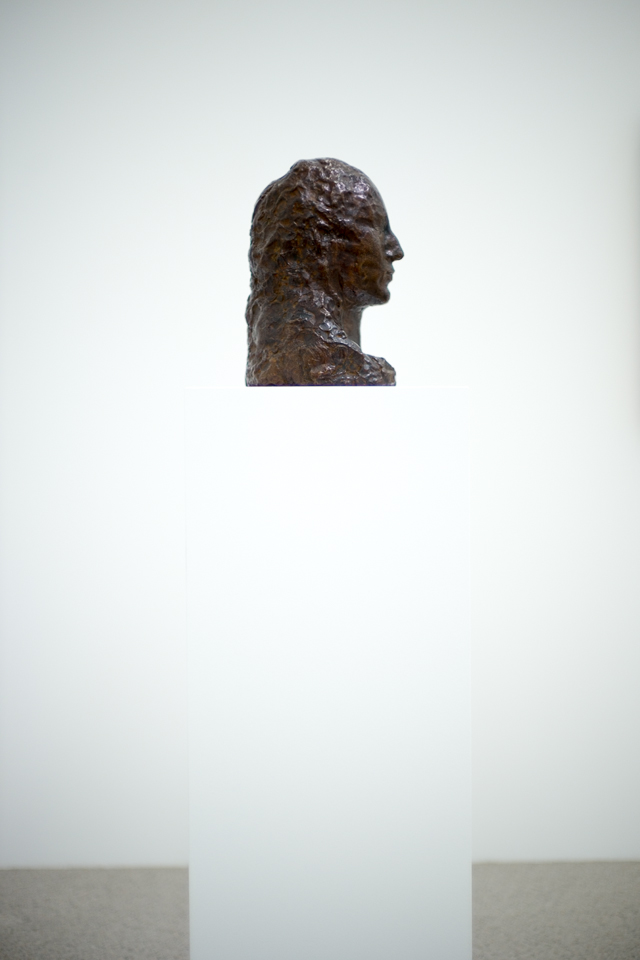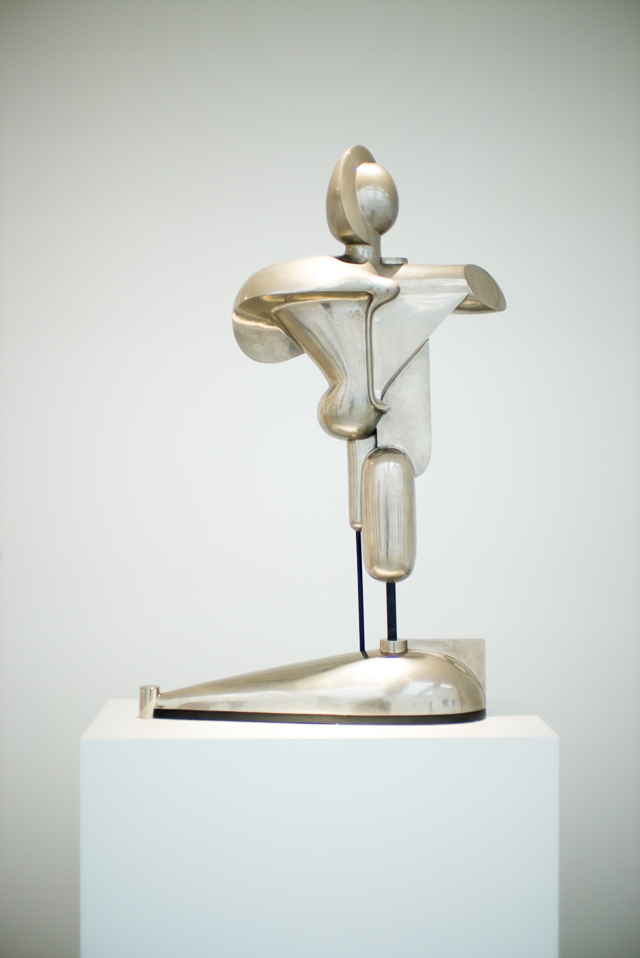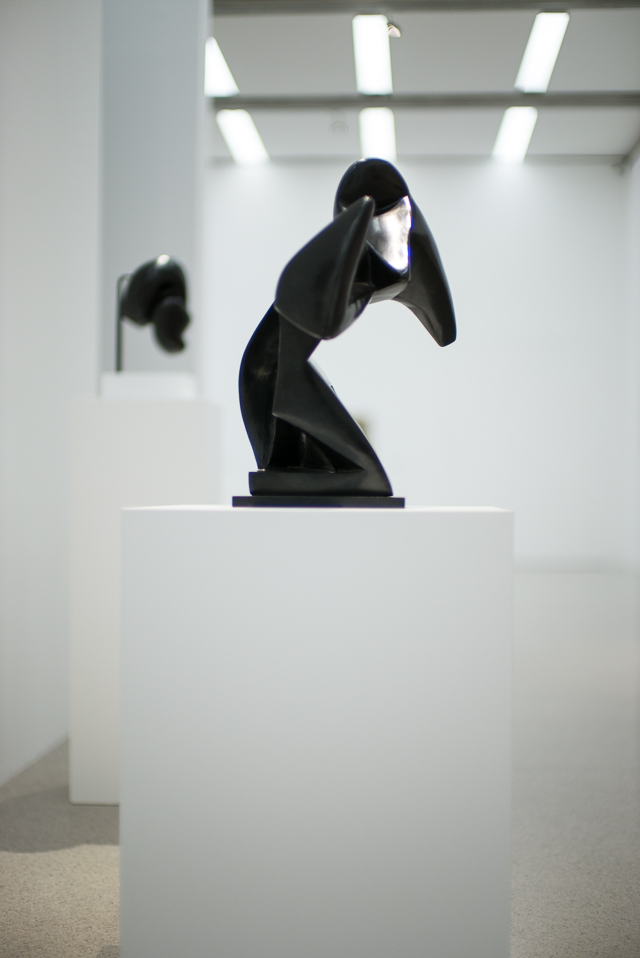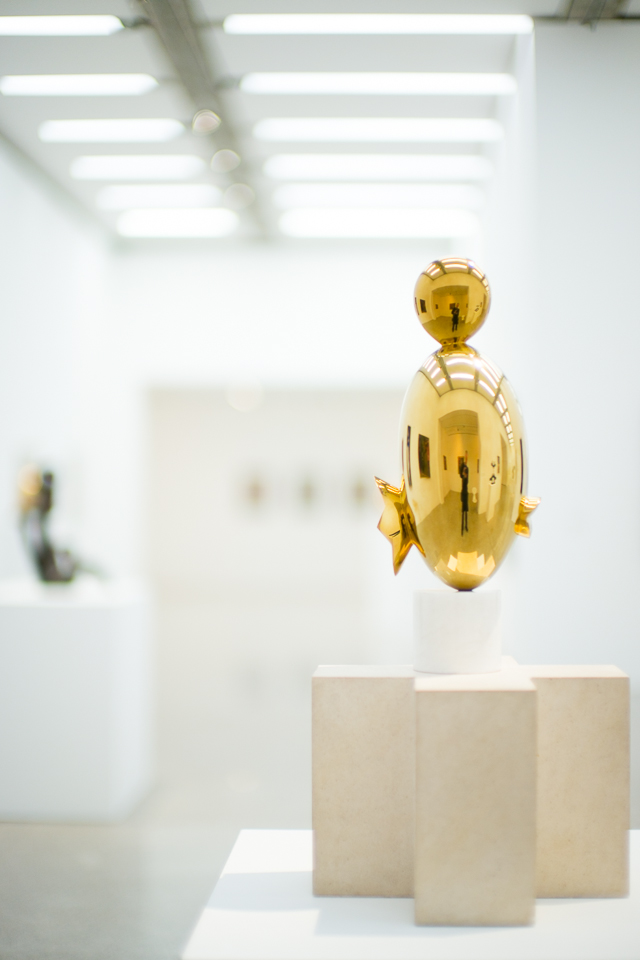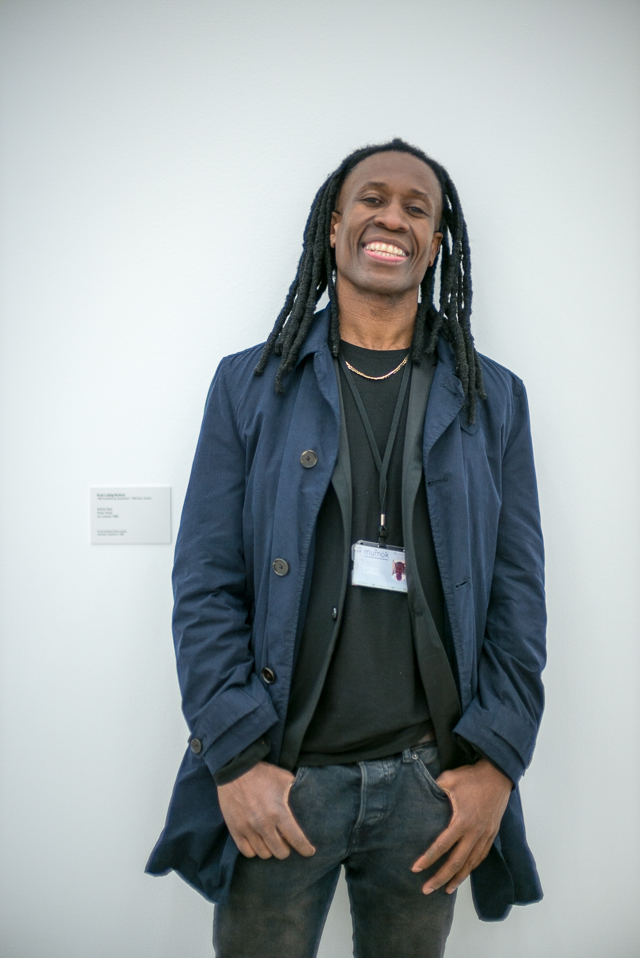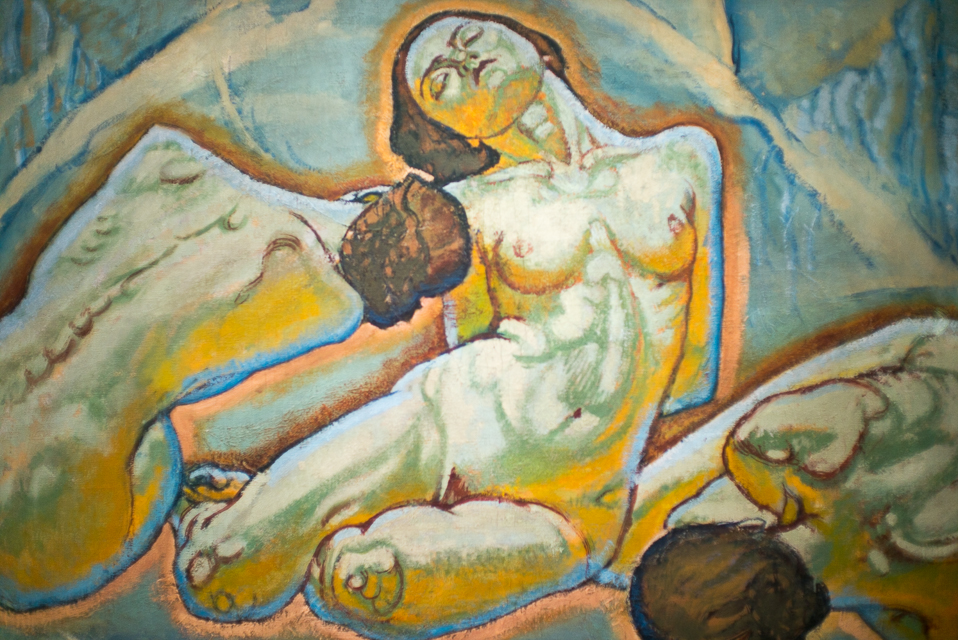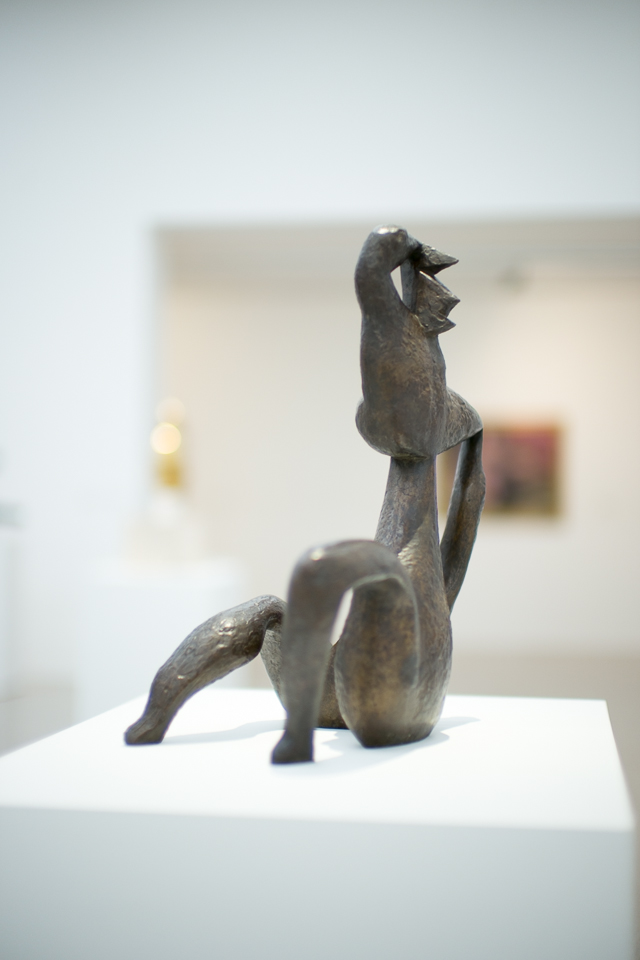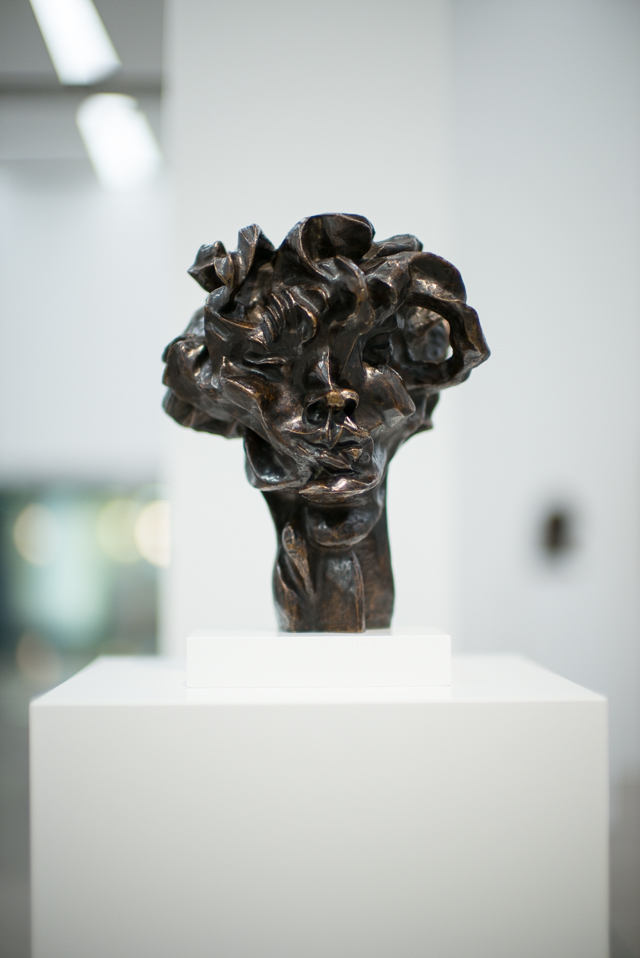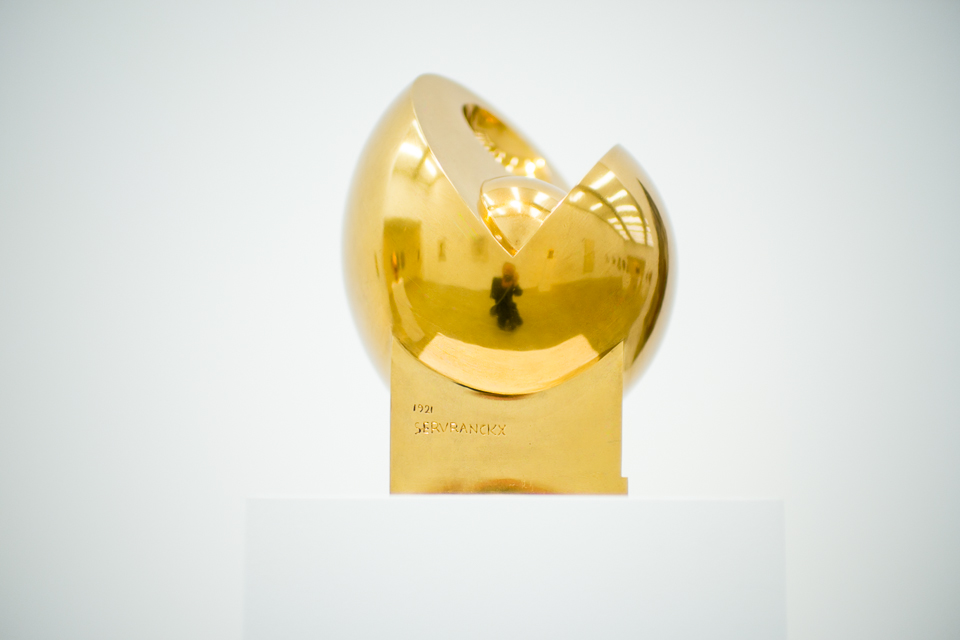 I can't recall where I saw this – I think somewhere around the centre of the city, but I liked the image.
Vienna is of course a centre for musical culture that is hard to surpass. As a homage to that tradition: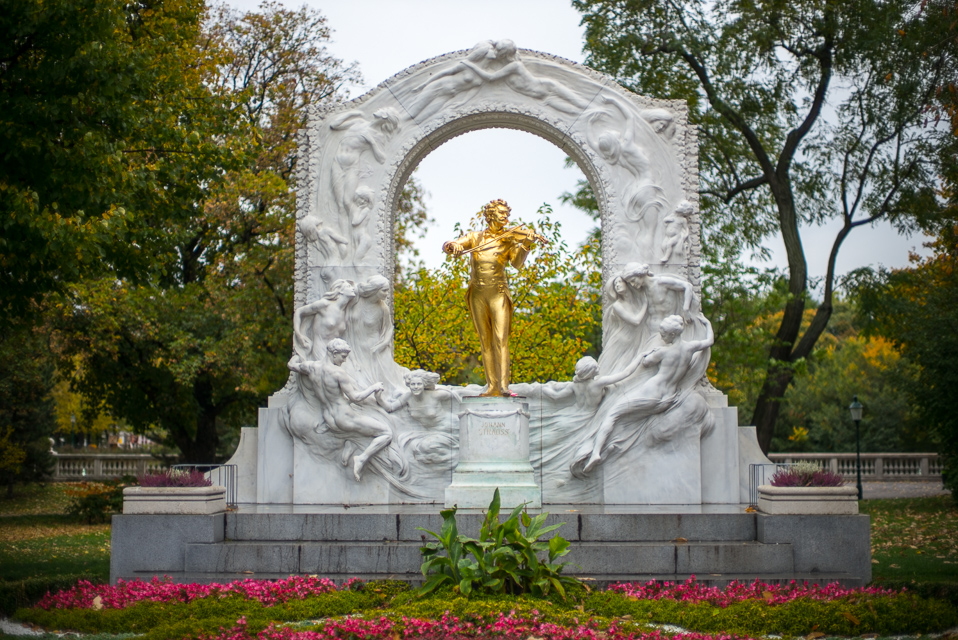 As we reach further back in time, the ornate fountains found throughout the city speak to a time of vast wealth and influence.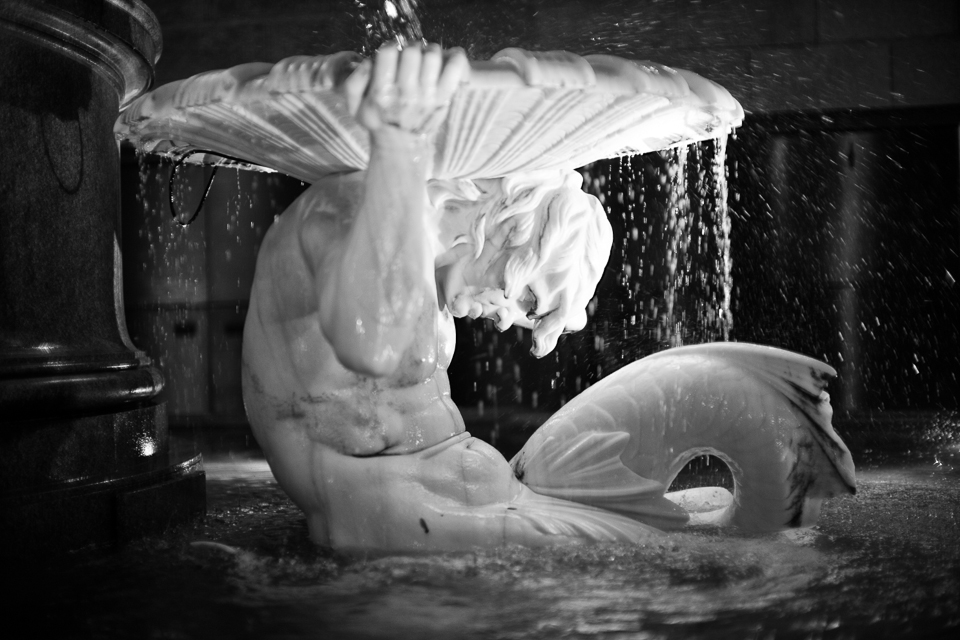 As you enter the Kunsthistorisches (Fine Art) Museum, you are confronted with a building purpose built in the 19th Century to house the vast collection of artistic treasures of the Austro-Hungarian empire. The building and its interiors would rival the grandeur of the palace itself, and is even more striking when you realise this is one of two, a twin with the Natural History museum. This is culture presented on a grand scale. From the entrance hall a marble staircase rises, and one beholds the triumph of "Theseus Fighting the Centaur" by Canova, looked over by… the modern age. The museum shows a truly eclectic and interesting gamut of work, from Roman and Greek works, to a recent show featuring the major works of Lucien Freud.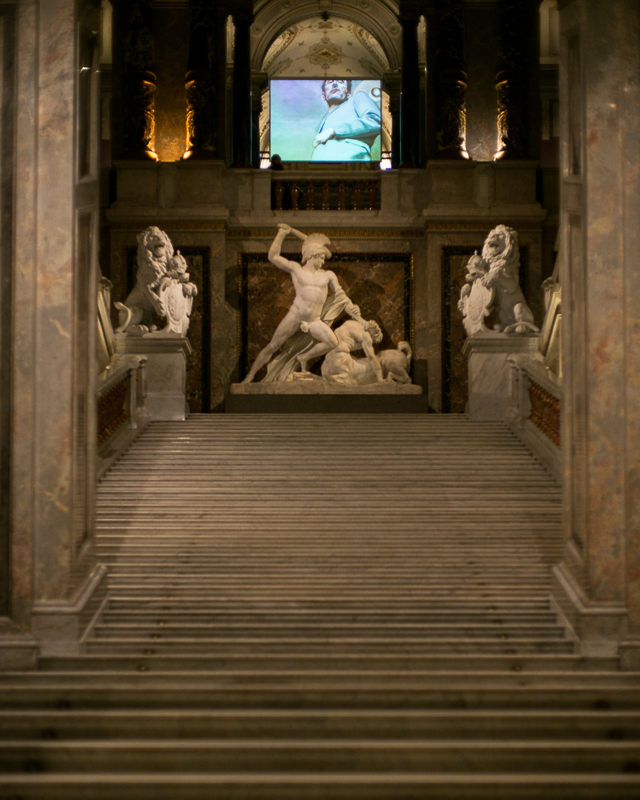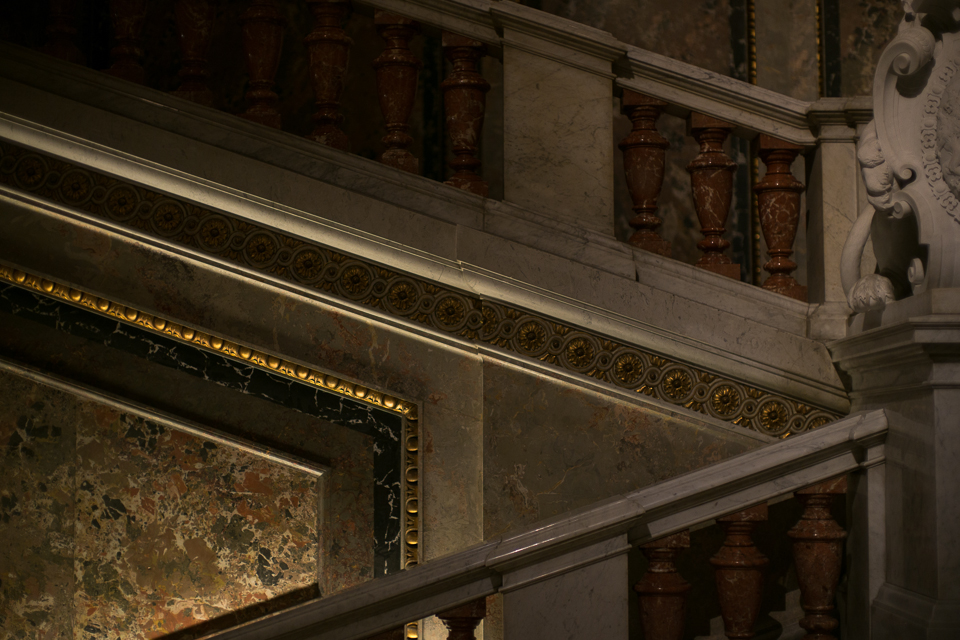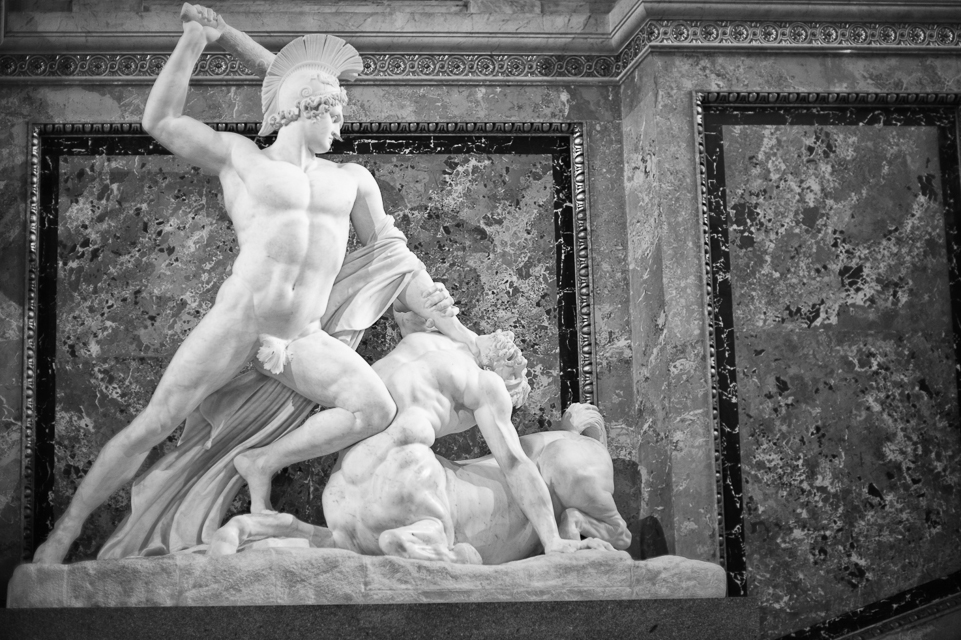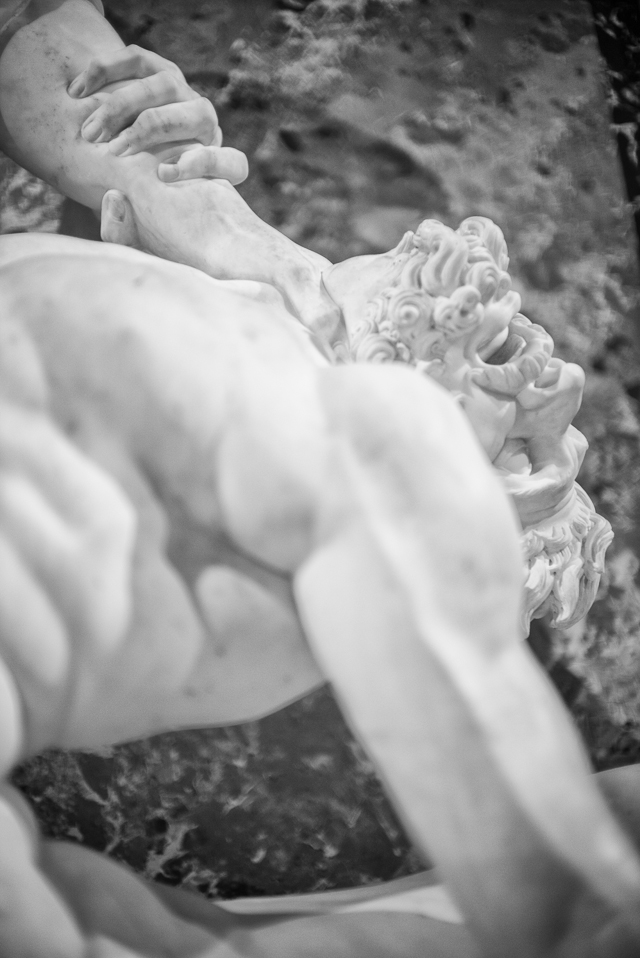 Roman sculptures, in such good condition, and with (still) such a modern perspective, that it is difficult to fully appreciate that these works are over fifteen hundred years old.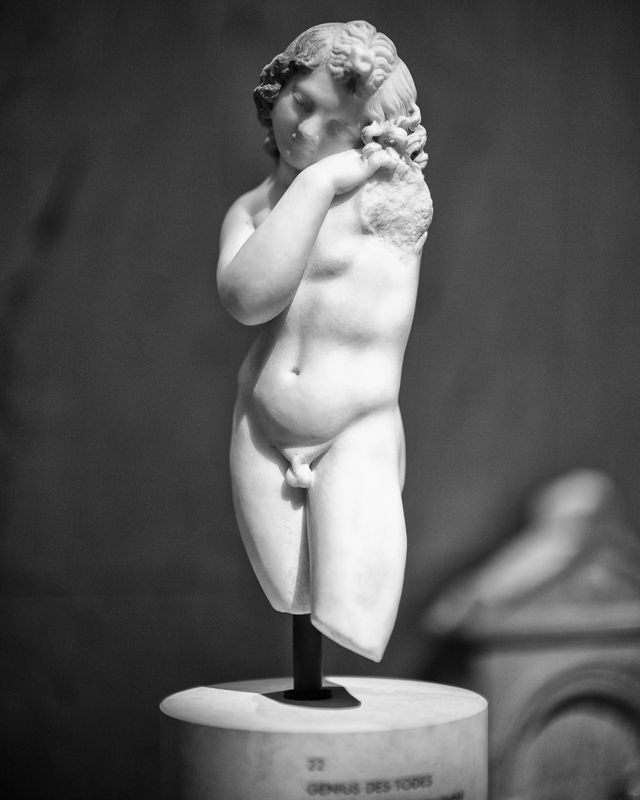 Octavian, later Augustus and Agrippa, general and friend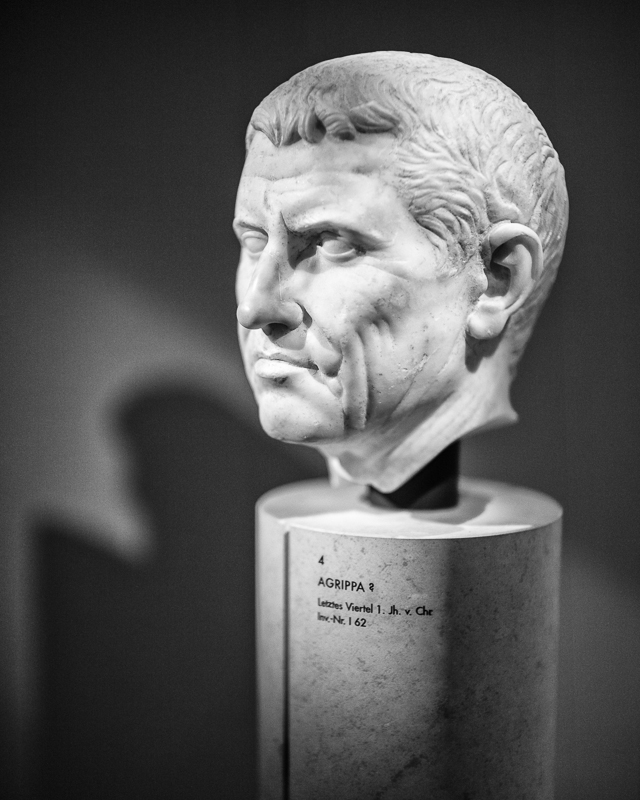 Caravaggio… enough said.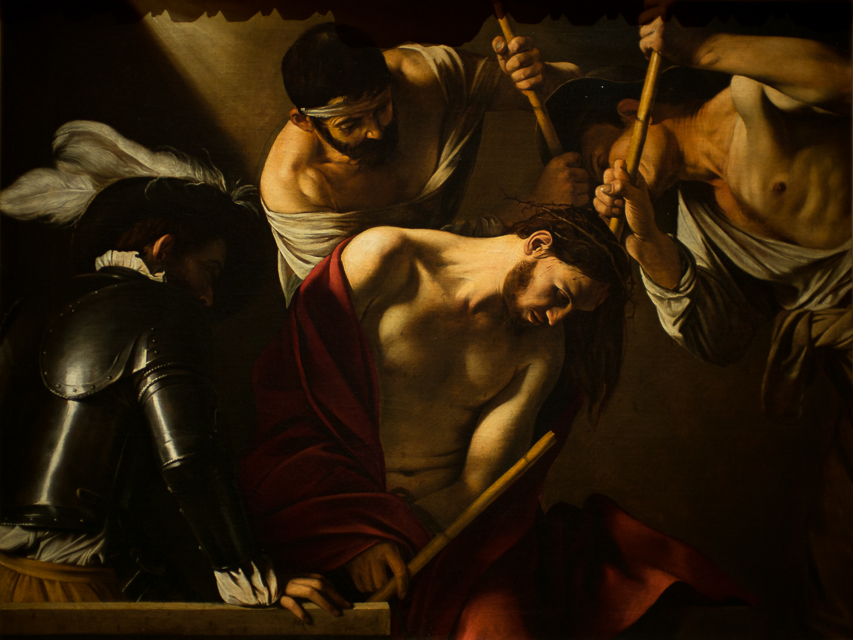 And finally, back to the modern. Egon Schiele was a protogé of Klimt, and in this painting he refers directly to Klimt's "The Kiss".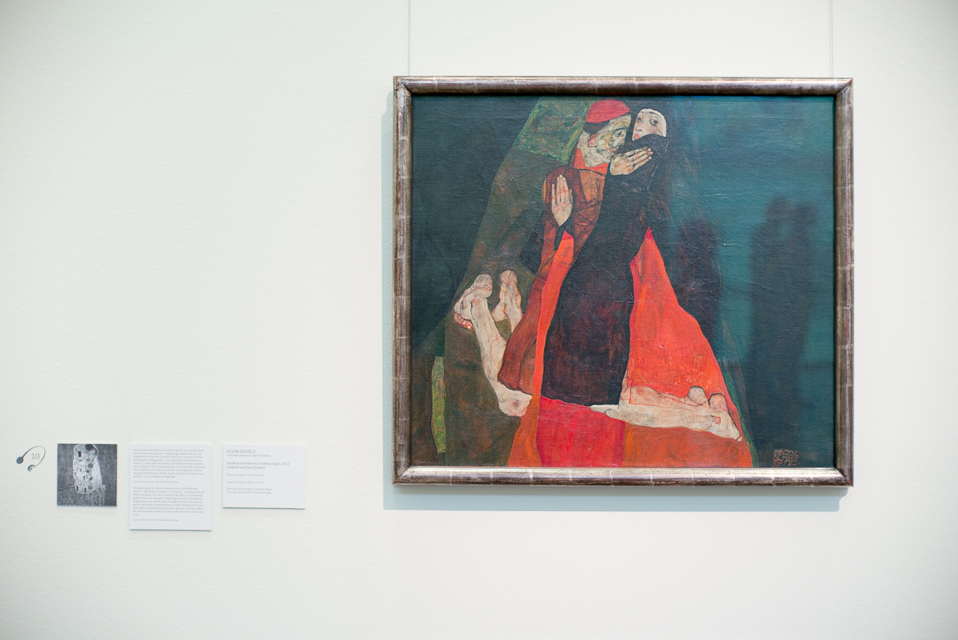 Where Klimt's work was sublime, ethereal, Schiele was dark, brooding, often confronting, shocking. The Leopold holds the definitive collection of Schiele's work and is well worth a visit while you are in Vienna.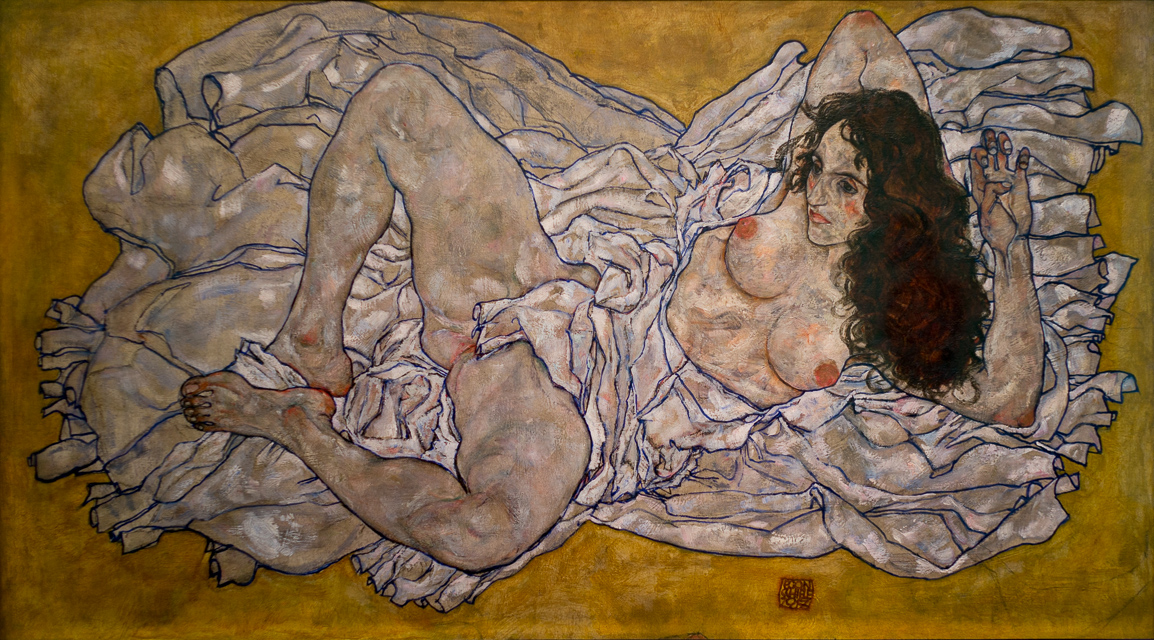 And, finally, to Klimt on "Death and Life". It seems a fitting way to finish this short sojourn amidst the treasures of Vienna.