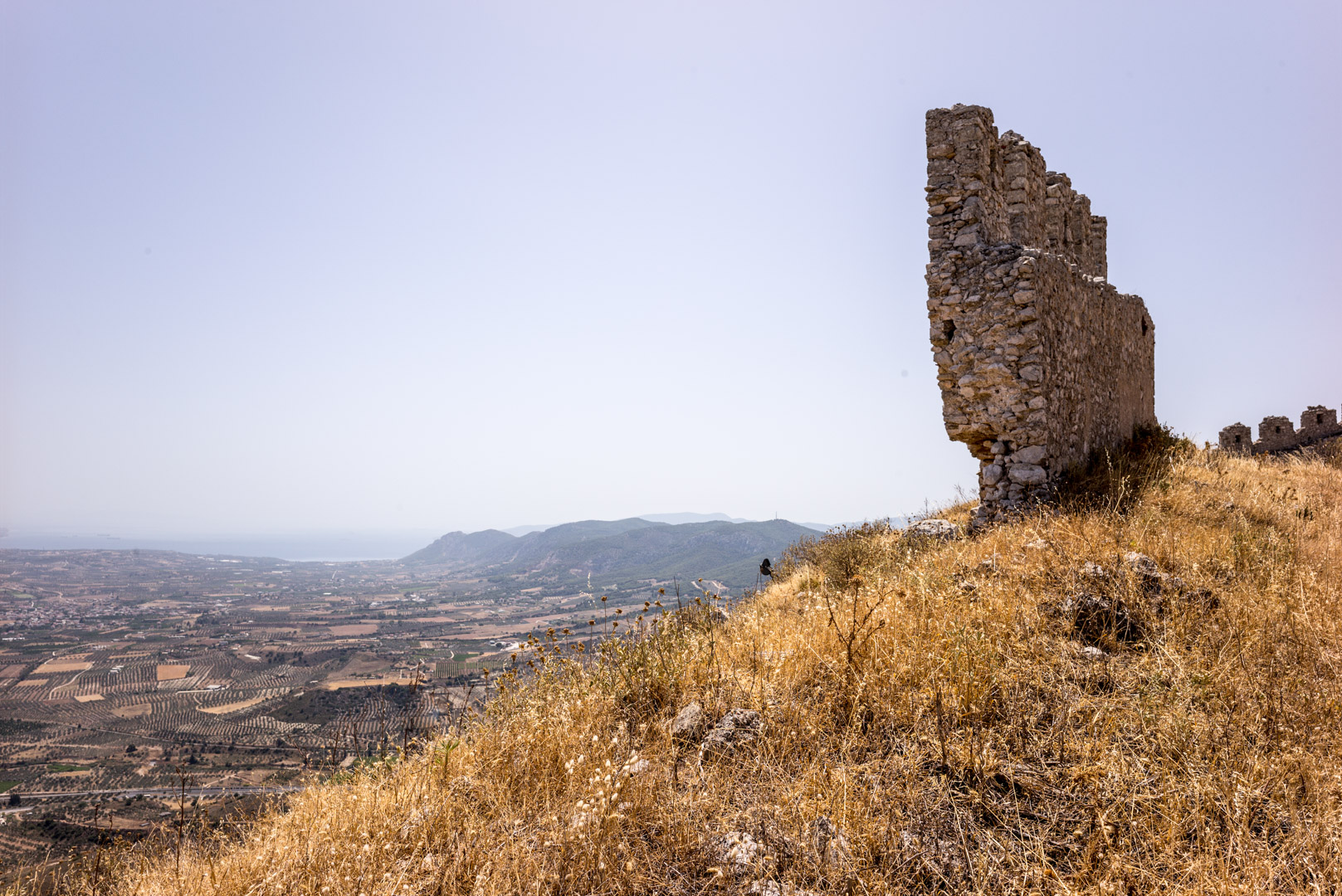 Corinth, ancient Greek city of the Corinthian helmet, the Corinthian column, was long a pivotal and strategic city lies at the gateway to the Peloponnese. The ancient city has much to marvel at and a history that takes time to fully appreciate. It has seen many peoples, from the Mycenaeans, the Ancient Greeks, Romans (who would both destroy and later rebuild it), early Christians, the Venetians and the Ottomans, with even the Germans in WWII taking possession of it. Acrocorinth is the acropolis that lies above the ancient city, a fortified hilltop that has been active and maintained as such throughout this entire history, with walls and fortifications from all of these times.
Practical Information
Firstly, the hike is not a designated route, but rather a wander around the fortifications. The walls themselves can be traversed, with sections you can both walk on, and walk beside, mostly on a reasonable path. The walls are about 3kms long, and take in the fortified towers and other defensive structures. I took about 2 hrs to wander around, and that seemed enough. You could extend the walk further, and walk up (or down) from Ancient Corinth. Hours need to be watched though, currently Acrocorinth opens 8:45, closes 15:00, inc. summer. Ancient Corinth is open until 20:00 in summer.
The Hike